Cabinet Door Replacement
GIVE YOUR KITCHEN a
Cabinet Makeover!
N-Hance can revive your kitchen with new, custom-made doors and drawer fronts. Unlike other refacing options that use siding with adhesive backing, N-Hance offers a refinishing process to match existing cabinet boxes with new, quality wood fronts. This hybrid refacing results in minimal family disruption and money left over to update countertops, backsplash or more
CABINET DOOR REPLACEMENT
Keep Your Existing Cabinets While Upgrading The Exterior With New, Custom Doors/Drawer Fronts
Before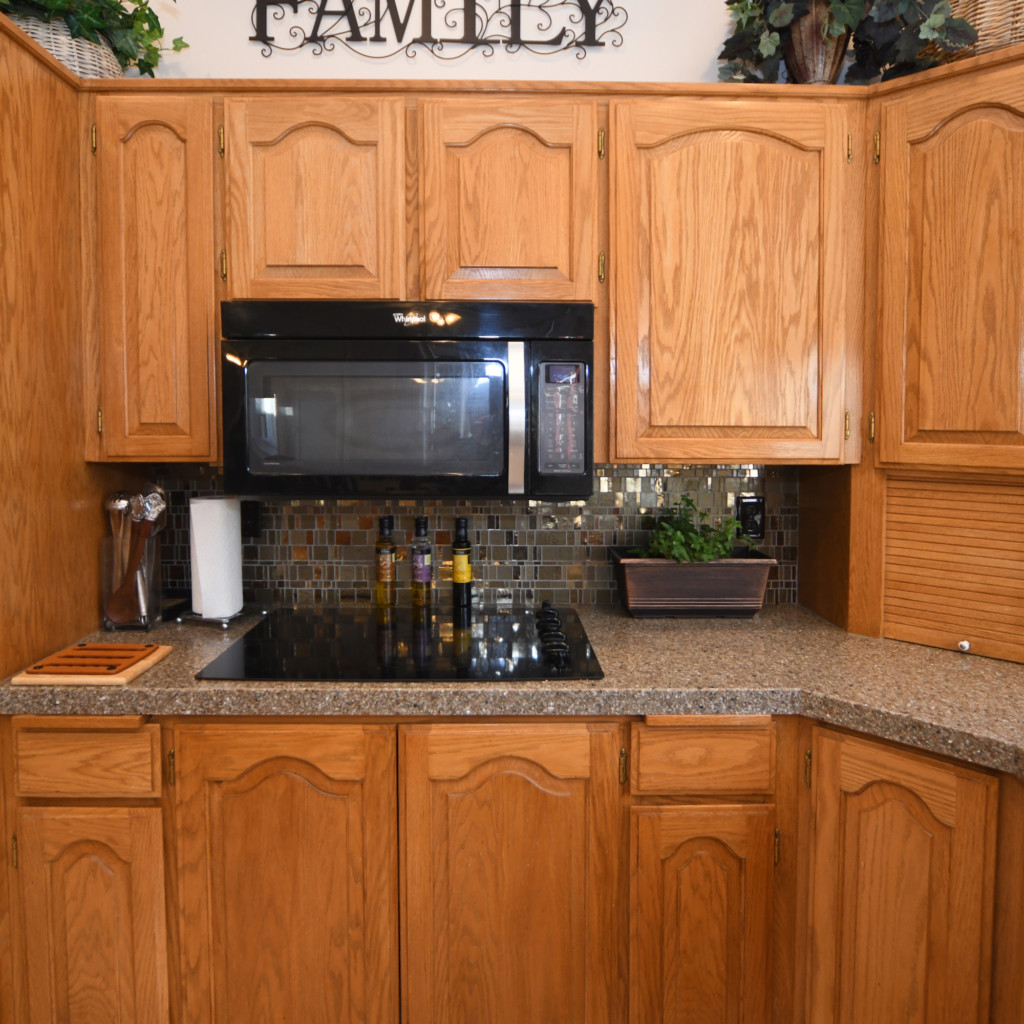 After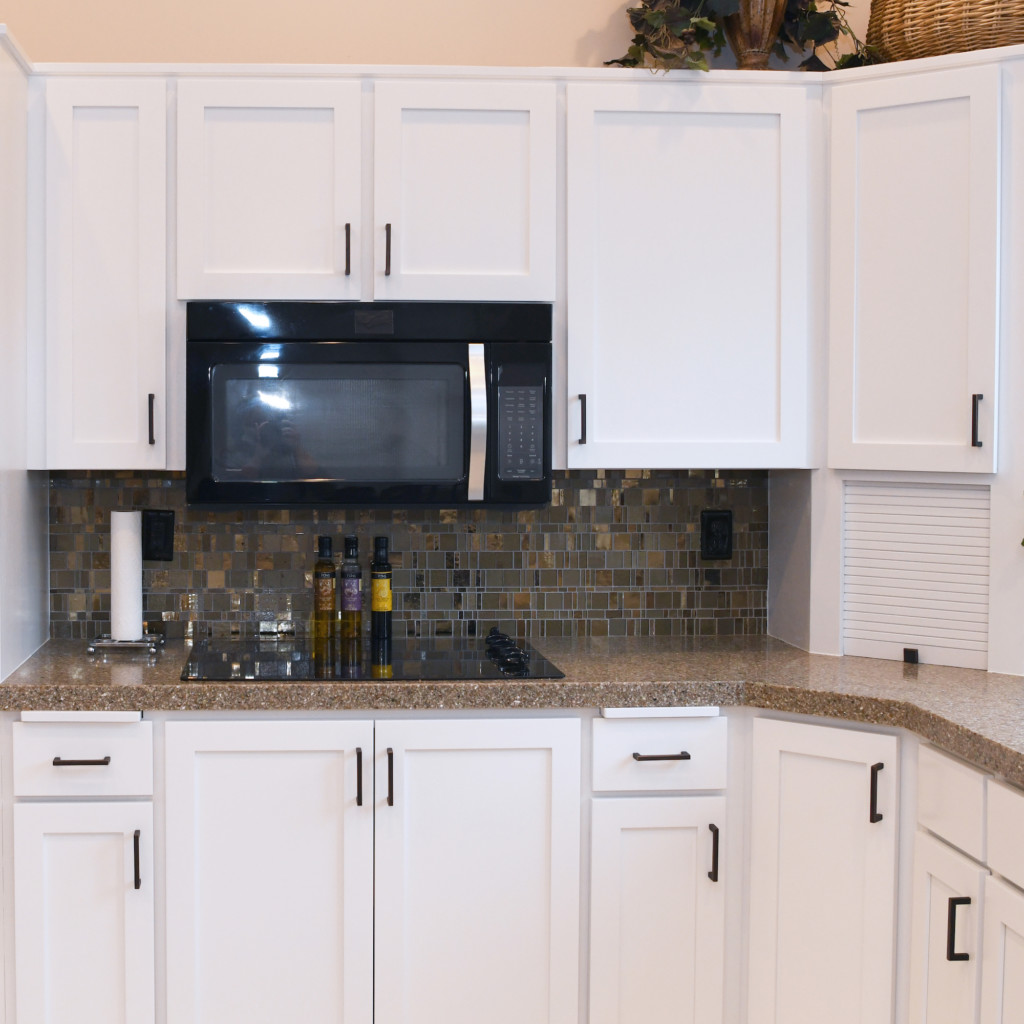 Before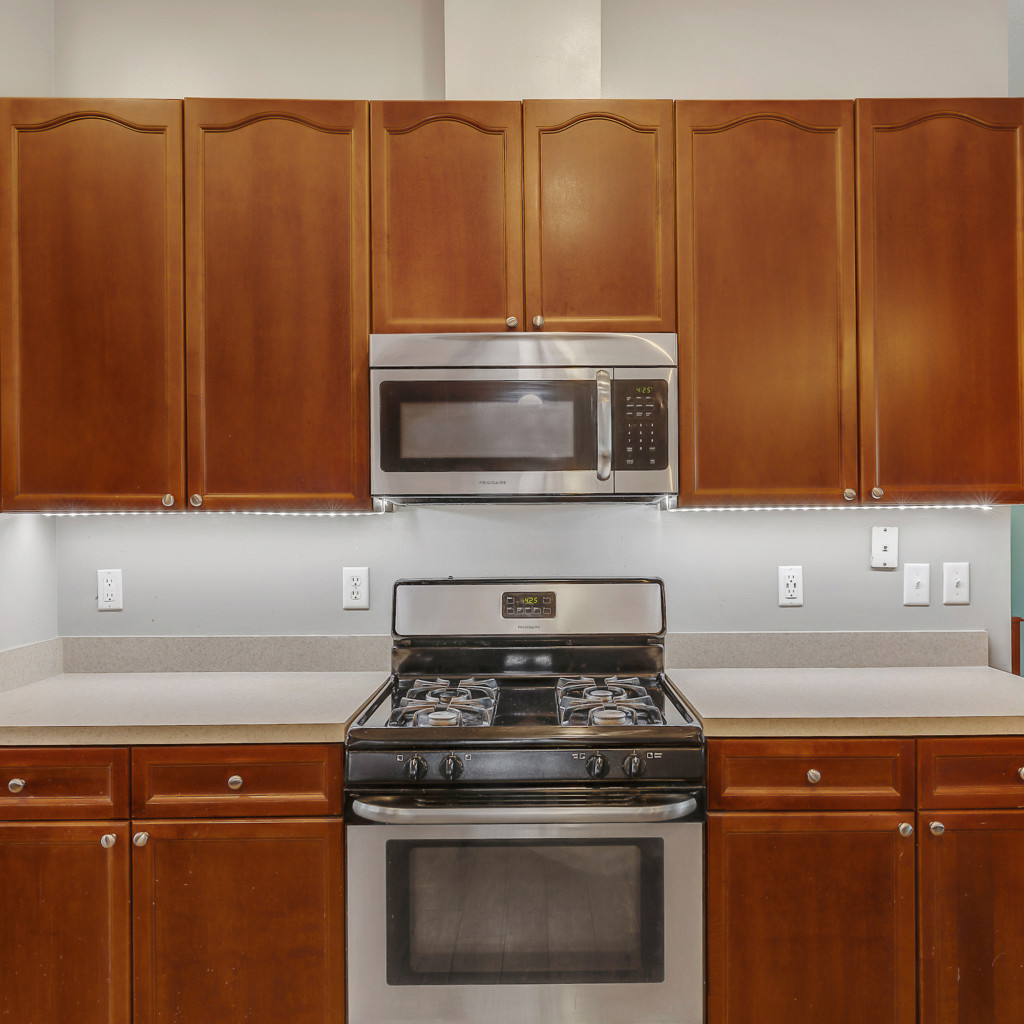 After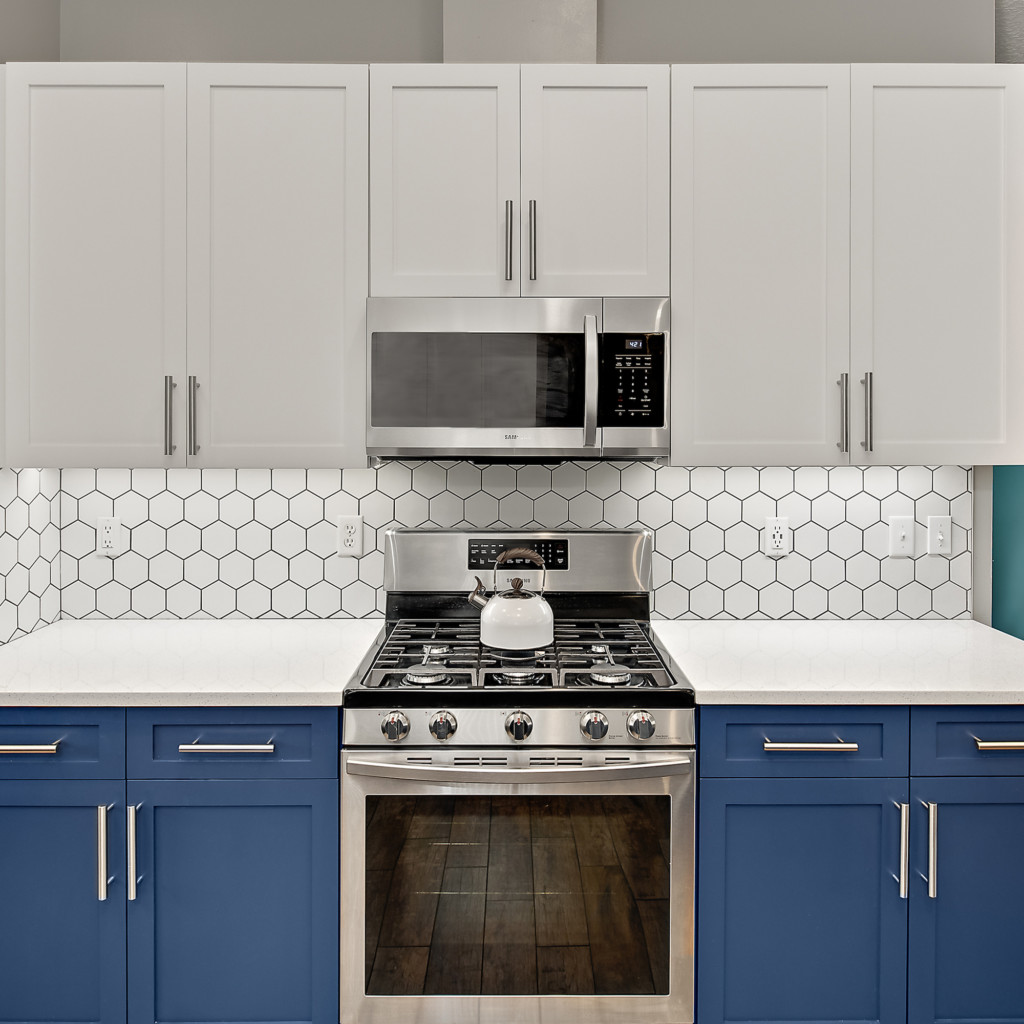 WOOD REFINISHING – DONE RIGHT
Watch this short video to see our cabinet door replacement process and the finished results. At N-Hance, we're committed to providing durable, factory-like finishes that will last for years to come. Our team members are well-trained and always pay attention to the details. Let our team give you the kitchen you've always dreamed of!
The 3 Step Process to Achieve Your New Style
STEP 1: CHOOSE YOUR DOOR STYLE
Our most popular options are Shaker Style, Solid Wood Panel, and Classic Designs.
STEP 2: CHOOSE YOUR COLOR
Choose a color from the N-Hance Color Palette or pick a custom color and we will match it.
STEP 3: CHOOSE ANY SPECIALTY ITEMS, ACCESSORIES, & HARDWARE
N-Hance can add custom accessories and hardware for your kitchen. This includes, but is not limited to: soft-close drawer glides and hinges, knobs, pulls, dovetail drawer boxes, glass cabinets, crown and base molding, wine racks, pull outs, and shelves. Ask to see our current selections! Ask your local N-Hance for current selections!
View More Accessories and Hardware
FAQ
WHAT CABINET STYLES ARE IN STYLE?
Square panel cabinets are requested more than any other style. The Shaker cabinet is the most popular.
WHAT COLORS ARE IN STYLE?
The most popular colors are whites, grays, blues and two-toned colors.
HOW DO I PREPARE MY KITCHEN FOR THIS SERVICE?
Clear counters, tops of cabinets and the inside of cabinet doors and drawers.
CAN YOU MAKE MY DOORS CLOSE SLOWLY?
We can update your hardware with new knobs and pulls with a style that works with your new doors and drawers.
I HAVE A FEW DRAWERS THAT ARE DAMAGED. CAN YOU REPLACE THEM?
We can order replacement drawers that are custom made to fit your space.
CAN THIS BE A DIY PROJECT?
Not easily. Having this service professionally performed will increase the level of satisfaction you feel with the results. It saves you time and hassle. N-Hance has the training to help you get the kitchen of your dreams.
IS CABINET DOOR REPLACEMENT ENVIRONMENTALLY FRIENDLY?
Yes! You can rest easy knowing that since N-Hance refi nishes existing cabinets, you save trees, cut down the use of fossil fuels and reduce greenhouse emissions. N-Hance also plants one tree for every refi nish job – over12,000 trees a year!