The Lightspeed® Nano process of refinishing your cabinets, hardwood floors, and luxury vinyl tile (LVT) requires no sanding, and has very little odor. Plus, most jobs can be completed in half the time as traditional refinishing, often in as little as one day. The Lightspeed process cures wood surfaces with a powerful ultraviolet (UV) light that provides a professional and durable factory finish.

Until now, refinishing cabinets and hardwood floors meant having a crew in your home for 3-4 days, lots of dust and odor, followed by another 3-4 days of "dry" and "cure" time before you can move furniture back on your floors and resume your normal activities. The Lightspeed® Nano process changes all that. Our goal is to give you beautifully refinished cabinets and hardwood floors with little or no disruption.
BENEFITS:
Highly recommended on Cabinets, Floors, and Luxury Vinyl Tile
Available in Matte, Satin, Semi-Gloss, and Gloss finishes
FASTER: We eliminate the downtime. When we leave your floor is 100% dried and cured
HARDER: Our Lightspeed™ UV finish is rated higher than any other N-Hance finish for hardness
DURABLE: Lightspeed™ UV finishes are long lasting and resistant to scuffs and scratches
STAIN-RESISTANT: Our Lightspeed™ finishes rate high for chemical resistance, which protects against staining.
What can you expect?
Expect beautifully refinished cabinets or hardwood floors with little to no downtime. Lightspeed provides a rock-hard, durable finish, usually only found in factories. By the time N-Hance professionals walk out your door, your cabinets and floors will be completely dried and cured for immediate use.
What industries use U.V. curing technology?
From the space station to the medical field to manufacturing plants to the food we consume; UV light technology has revolutionized our world. Manufacturing industries use UV light when curing various paint, ink, and finishes to increase efficiency and quality. Processes that would normally take hours to finish can be done in a fraction of the time with UV light. N-Hance capitalizes on UV light technology and passes the benefits on to you.
Lightspeed vs. Traditional Refinishing
TRADITIONAL HARDWOOD FINISHING:
Several days or even weeks of family disruption
Strong odor
Tons of dust
Fair quality finish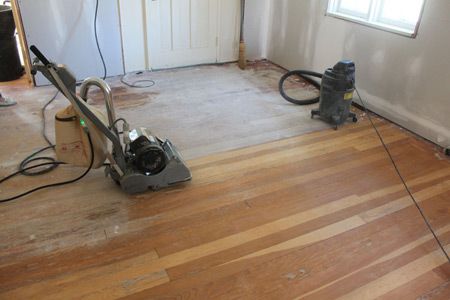 LIGHTSPEED by N-HANCE for FLOORS:
Minimal or no family disruption
No dust
Ready for immediate use
Superior finish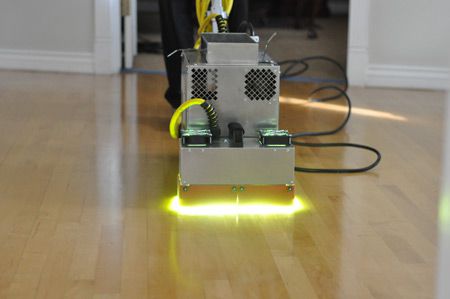 TRADITIONAL CABINET FINISHING:
Several days of family disruption
Fair quality finish
Long cure time
Low durability
LIGHTSPEED by N-HANCE for CABINETS:
Minimal or no family disruption
High durability with factory-like finish
Ready for immediate use
Superior finish